Shinya Fushinobu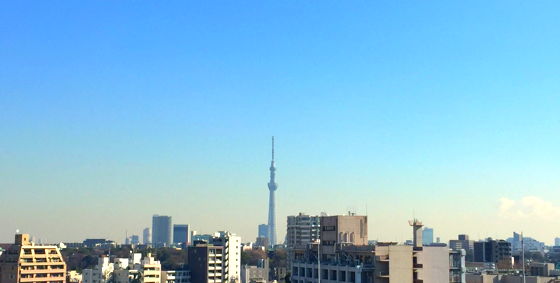 Tokyo Skytree from Yayoi Campus, UTokyo. January 13, 2017.
IDs of researcher sites
Press Release
Social Contributions
Cazypedia (Responsible Curator of several families 2009~, Senior Curator 2011~)
Applied and Environmental Microbiology, Editorial Board (American Society for Microbiology, 2016-)
Applied Microbiology and Biotechnology, Editorial Board (Springer, 2016-)
Bulletin of Applied Glycoscience, Vice Chair Editor (Japanese Society of Applied Glycoscience, 2015-)
The Journal of Biochemistry, Associate Editor (Japan Biochemical Society, 2012-2015)
Journal of Life Science, Editorial Board (Korean Society of Life Science, 2014-)
Photon Facory News (Editorial Board 2006, 2007)
etc.
Links
Affiliations: The Univ. of Tokyo, Grad. School of Agricultural and Life Sciences / Faculty of Agriculture, Dept. of Biotechnology, CRIIM
City of Kure: My home town. A beautiful naval city.
In This Corner of the World (2016): A masterpiece movie for me.
Skeptic.com: Be skeptic.
Fushinobu Shinya
asfushi[at-mark]mail.ecc.u-tokyo.ac.jp